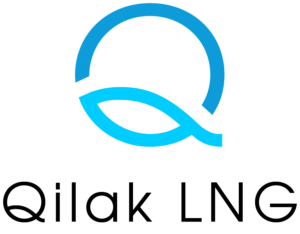 A New Phase in North American LNG Exports
Qilak LNG is focused on the development of North American Arctic LNG exports. With a concept to use easily reproducible designs, Qilak is focused on developing its first project on the North Slope of Alaska, followed soon after by expansion into other North American Arctic markets that need to export stranded gas.
Qilak LNG's North Slope Project capitalizes on recent developments in Arctic LNG technology allowing natural gas to be directly exported from the North Slope of Alaska. This significantly reduces the capital cost compared to projects that require a long-distance pipeline and a large minimum LNG order. Phase 1 of this project has an export capacity of 4 MTPA, with additional capacity planned to come online in future phases as determined by gas supply and global demand.
As seen with other global arctic LNG export projects, the concept is proven and economically competitive compared with more complex and costly traditional solutions.
Export of North Slope LNG has strong, widespread support across the political spectrum at local, State, and Federal levels.
Proven gas reserves of 920 bcm (32.4 TCF) in U.S. Arctic with existing gas production infrastructure in place.
Qilak holds significant late-stage offtake opportunities due to its relationship with Lloyds Energy Asian import projects.
Qilak LNG recently signed an MOU with ExxonMobil Alaska for enough gas supply to cover Qilak's first phase 4 mtpa project.
Qilak LNG was formed to identify and develop Arctic LNG projects in North America. Using a near-shore concept, The company plans to commercialize previously stranded Arctic natural gas supplies for export to Asian markets. The Qilak LNG team has a high level of competence achieved through decades of experience in the LNG industry and extensive knowledge developing projects and operations on the North Slope of Alaska. Working with its group affiliates, Qilak LNG can draw on technical, marketing, and financial resources developed across a global range of projects currently under development.
As a Lloyds Energy Company, Qilak LNG is a core component of Lloyds Energy's integrated business model. It includes its global LNG export projects under development to convert natural gas through licensed liquefaction process technologies into LNG.
In addition to export terminals, Lloyds Energy is working with LNG offtake customers to design and build import terminals that offer floating storage and regasification facilities. These projects deliver a faster timeline to first delivery and provide significant cost savings.